The lining of the glass contact area is typically made out of isostatically pressed, dense or thermal-shock resistant chromium oxide materials. Dense, isostatically pressed zircon products are used for electrode blocks, as bushing blocks and also security layers.
Additionally, superstructures, crowns and waste gas channels are lined with high refractory and corrosion resistant grades, usually with Fused∞Persistence™ and fired at high temperatures. To increase efficiency, we recommend our patented Ɛpsilon Solution™.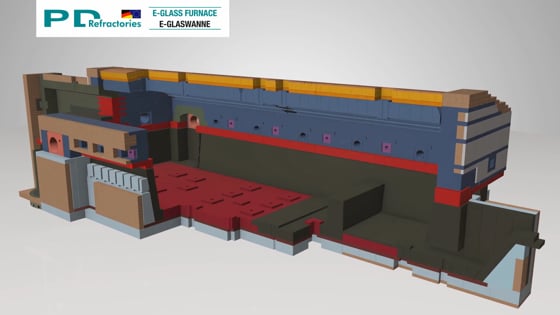 Please accept the cookies for external media in order to play this video.
Change cookie settings